Aarhus is home to one of Denmark's six super hospitals, and one of Scandinavia's largest universities. The city exudes an international vibe that attracts top researchers from all over the world.
Located on the east coast of the Jutland peninsula, Denmark's second biggest city is stepping out of Copenhagen's shadow and into the spotlight. Being appointed European Capital of Culture is one reason for more global recognition, but Aarhus is also a real hotspot for high level medical research and healthcare technology. For many years Aarhus has been prominent within medtech, an industry that is continuing to grow in the region alongside the eHealth sector, which is currently experiencing a real boom.
"The eHealth sector is increasing, much thanks to the strong ICT sector, both within science and on the commercial side. The research that is carried out with patients with multimedia education and research areas such as gamification is proving to be useful in the life science sector as well," says Arne Vesterdal, Director at INCUBA Science Park.
The research park, located around four departments in Aarhus, is an incubator for startups and nurtures new businesses through a startup lab program. The science park hosts and gives support to 200 companies, primarily within cleantech, IT and health. The overall aim is to create the best development environment for ambitious and scalable startups and to strengthen the cooperation between companies and academia.
"We help companies in the early phase, providing a strong solid base and the possibility for companies to have a connection to the university and the university hospital," explains Vesterdal.
New genome data center
Aarhus has traditionally had, and still has, a strong science base with the city's university. With around 50 000 students, Aarhus University is one of the biggest universities in Denmark.
"Aarhus is definitely a distinct university city with a very vibrant community. It has a strong cross section with ICT and engineering clusters, life science and education. It's international vibe also attracts many international researchers," says Vesterdal.
Aarhus University has for years been the main hub for bioinformatics research in Denmark. The university has established a strong computer platform for processing the data involved in human genome research. Aarhus University and the Central Denmark Region are now taking this strength further by creating a new joint genome data center in the city. The center will be located at Aarhus University's Centre for Integrative Sequencing (iSEQ), which focuses on integrating sequencing, phenotype, and environmental data to understand biological function and human disease. The hope is that the new center will provide a strong foundation for research into the genetic causes of common diseases and how to prevent them.
"The new center will definitely attract more international researchers and companies and be a benefit to both research and jobs in the area," states Vesterdal.
Although the scientific base is still very strong in Aarhus, the concept of thinking in a more commercial scale is expanding within the science area, which is becoming more inclined to engage in cooperations with industry, says Vesterdal.
"Traditionally, basic research and clinical focus have been the main objectives in Aarhus but there is a strong potential for expanding the commercial side. We are now starting to see a tendency of transferring science more towards applied science and collaborations."
Super hospital coming up
Denmark is currently spending over five billion Euros on "super hospitals" across the country. The aim is to consolidate the hospital infrastructure to arrive at fewer, larger and more specialized hospitals. Amongst the first projects is the New University Hospital (DNU) Aarhus. The city's university hospital is merging with other hospitals in the area and by the end of 2018 will become the top hospital in the region as four hospitals in Aarhus are gathered under one roof. Once construction is completed, the new facilities at Aarhus University Hospital are expected to comprise the largest facility of its kind throughout Northern Europe, with a capacity to treat approximately 100 000 inpatients each year. The hospital is intended to function both as a university hospital, regional center and basic hospital for citizens in the region. The new health complex will also create new job opportunities. Matching the size of a Danish provincial town, it will be the largest workplace in the city of Aarhus.
DNU will also continue to develop the historically fruitful collaboration with Aarhus University. Together the two institutions are set to house new innovative health technologies, such as a new Psychiatric Centre and the National Centre for Particle Therapy, which will be dedicated to the treatment of patients with particularly complex and sensitive tumors, as well as performing research in particle therapy.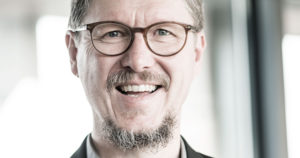 Arne Vesterdal, Incuba Science Park. Photo: Max Rosborg Photography
---
3 X life science companies in Aarhus
1. Arced Biotech
The Danish biotech firm has developed a unique, proprietary method for isolating and identifying fetal cells from maternal blood.
2. Aros Applied Biotechnology
A provider of total genomic solutions, primarily providing molecular analyses of RNA and DNA.
3. Rhinix
This medical device company is focused on the development of nasal filters for the treatment of seasonal allergic rhinitis. Rhinix's first device, the Rhinix nasal filter blocks pollen particles from entering the nose through a low air resistance membrane.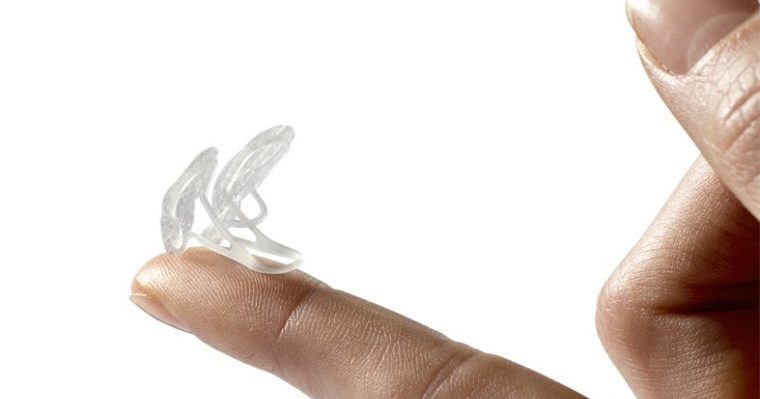 Advertisement