Exceptional inventors was honored at the European Inventor Award 2017 in Venice, and several of the innovations are in the life science area.
Outstanding inventors from twelve countries took centre stage as the EPO unveiled the winners of its European Inventor Award 2017 at a ceremony June 15th in Venice. Now in its 12th year, the award is presented annually by the EPO to recognise outstanding inventors from Europe and around the world who have made exceptional contributions to social development, technological progress and economic growth.
Combining medicine and information sciences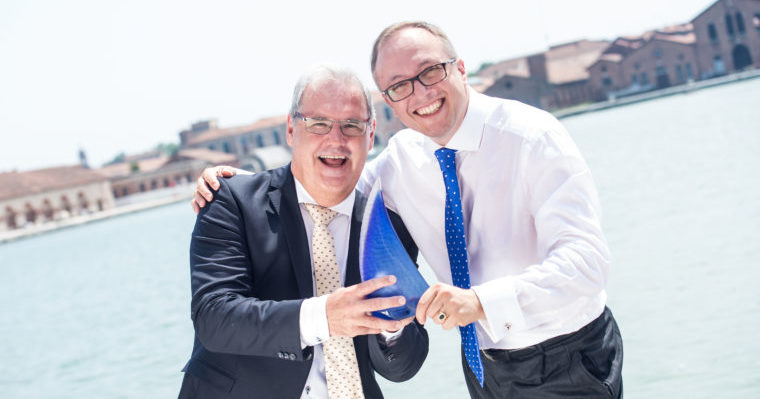 Among the winners with life science related innovations was Jan van den Boogaart and Oliver Hayden from the Netherlands and Austria. They won the industry category with their medical diagnostics invention: the first automated, computer-based blood test for malaria.
Combining medicine and information sciences, the test is based on a computer algorithm that detects infections with unprecedented accuracy. The key to the discovery was a statistical method called linear discriminant analysis (LDA). Van den Boogaart and Hayden computed the average levels of certain blood parameters in both malaria-positive and malaria-negative patients with statistics software. This data formed the basis for defining a set of 30 parameters that indicate a malarial infection – including the density of red blood cells, as well as levels of the blood-colouring agent haemoglobin – and the percentage deviation from healthy levels needed to signal a "positive".
The inventors developed an algorithm to program malaria's "data fingerprint" into the Siemens ADVIA 2120i haematology system. This automated blood analysis device, similar in size to a washing machine, is already widely deployed at clinics (over 3 000 units worldwide). It can create haemograms with 300 to 500 parameters at a rate of 120 blood samples per hour. With near-100% accuracy, the system identifies malaria in a blood sample even if only low levels of pathogens are present.
Social and economic benefit
Fast, reliable and automated testing of large patient populations could tilt the scales in the fight against the deadly disease. Around 3.2 billion people are at risk from malaria, which affected over 200 million and killed around 430 000 in 2015 (WHO). According to recent studies, accurate malaria testing could prevent 100 000 deaths and more than 400 million false treatments per year in Africa alone.
Today, malaria's economic burden in African countries – where almost 86% of infections occur – is estimated at around EUR 11 billion per year. Analysts at Grand View Research valued the malaria diagnostics market at EUR 535 million in 2015 and estimate that the overall market size will reach EUR 728 million by 2022, with Africa remaining the dominant market region with a 58% share.
Non-European Winners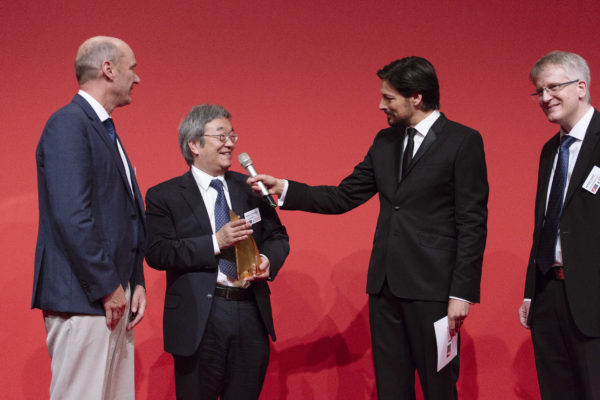 In the category Non-EPO countries James G. Fujimoto, Eric A. Swanson and Robert Huber, from the USA and Germany, won with their medical diagnostics invention: Medical imaging with optical coherence tomography (OCT).
Thanks to their invention, doctors can now create real-time images of human tissue for early detection of cancer, glaucoma and other ailments. OCT is now standard procedure for eye examinations.
Fujimoto and Swanson started developing the technology in 1990 at the Massachusetts Institute of Technology (MIT) in Boston, ultimately filing more than 50 patents in the process. Their breakthrough was to aim a laser at soft body tissue and measure the "echo", i.e. the time delay of the light beams. Originally developed for ophthalmology, OCT has become the standard for eye care, with 30 to 40 million imaging procedures performed each year. After commercial OCT devices for ophthalmology became available in 1996, the technology was adapted to other medical fields: cardiovascular OCT scanners appeared in 2004, followed by dermatological OCT in 2010 and gastrointestinal OCT in 2013.
Societal and economic benefit
Glaucoma is the second leading cause of blindness worldwide, with current studies estimating the number of suspected cases at over 60 million. Early diagnosis – now possible with OCT – is the key to preventing further loss of vision. The technology has given doctors a new tool to diagnose serious eye diseases at early, treatable stages, preventing vision loss and serious complications in countless cases.
Through its widespread availability and coverage by major insurance companies, OCT has helped reduce costs for patients and caregivers. In newer applications such as gastroenterology, virtual endoscopy of the gastrointestinal tract using OCT could save over EUR 600 million per year. The technology's capacity for live imaging during surgery has increased safety in the operating room. It has contributed to pharmaceutical drug development and advanced understanding of the cause of diseases.
The popular prize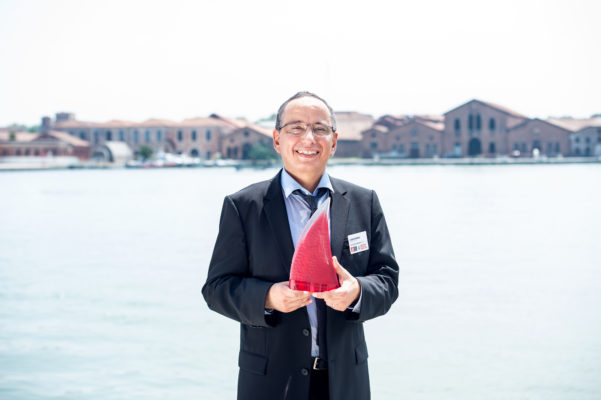 The winner of the European Inventor Award 2017 in the Popular Prize category was Adnane Remmal from Morocco.
By tapping into the medicinal properties of local plants, the biology professor has developed a way to "boost" the efficacy of antibiotics used to treat bacterial infections. His invention might help curb the overuse of antibiotics that is leading to antimicrobial resistance and halt the spread of multidrug-resistant (MDR) "superbugs".
Remmal was aware that many plants have antimicrobial, antiparasitic and antifungal properties, but he also knew that when used in doses strong enough to have their intended effect, they often induce side-effects such as headaches and nausea, rendering them impracticable for medical use. His solution was to build upon the inherent strengths of both antibiotics and natural essential oils, combining them to increase effectiveness beyond what either offered independently, while simultaneously avoiding any unpleasant side-effects.
Remmal's development, which he began refining in the mid-1990s, was patented by the EPO in 2014 and gave rise to a new drug that is currently in the final stages of clinical trials. Expected to enter the market in late 2017, the drug is part of a two-pronged approach using essential oils to help solve the problem of antimicrobial resistance. In addition to his natural antibiotic booster, Remmal has also invented a natural supplement made from natural essential oils that replaces antibiotics and other chemicals in animal feed. The overuse of antibiotics in intensive livestock and farming practices is seen as a major contributor to the rise of drug-resistant bacteria.
Societal and economic benefit
Globally, drug-resistant infections cause around 700 000 deaths per year. This could skyrocket to 10 million annually by 2050 if a new generation of antibiotics is not developed. This is what makes Remmal's invention so relevant. Remmal's newly-developed drug has been shown to attack moderately and highly resistant bacteria more efficiently than standard antibiotics, without side-effects and resistance build-up. It may not only help to better contain disease-causing microbes, it could also help slow the rate at which we need to develop new antibiotics.
Moreover, Remmal's natural livestock feed supplement tackles another major contributor to the problem. Around half of the world's antibiotics production (including antibiotics critical to human health) is used for livestock feed. In sub-therapeutic doses, these antibiotics promote growth in livestock, but they also allow bacteria to survive and develop antibiotic resistance. These hardened microbes can be transmitted directly through food – as is the case with antibiotic-resistant strains of Salmonella and Escherichia coli (E. coli). They might also multiply in the runoff from wastewater and watering troughs. Remmal's formula for animal feed can be added using the typical feed preparation processes, and has been shown to be just as effective as standard antibiotics without causing side-effects or contributing to resistance build-up.
The European Commission estimates that extra healthcare costs and productivity losses related to infections from resistant bacteria amount to at least EUR 1.5 billion per year. The World Bank released a 2016 report calculating that by 2050 the impact of drug-resistant bacteria on global healthcare costs could range from EUR 283 billion to more than EUR 984 billion per year. Part of the problem is that creating each new synthesised antibiotic might cost EUR 500 million to EUR 1 billion. And these new drugs carry with them possibilities of new resistance, unknown side-effects and toxicity, along with the risk that the time and effort invested will not produce significant returns.
Currently in the final stages of clinical trials, Remmal's "boosted antibiotics" are expected to be market-ready in late 2017. Because they use natural molecules that are already tested and approved in the pharmaceutical industry, the new drug is inexpensive to produce and can be sold at an affordable price.
Lifetime achivement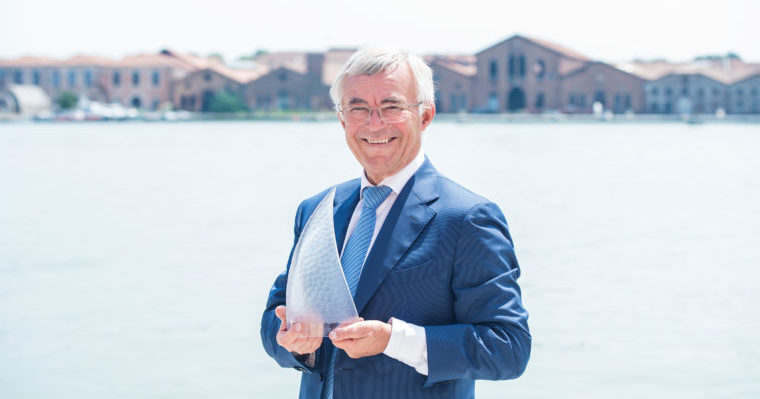 Rino Rappuoli from Italy received the Lifetime achivement award for his work on next-generation vaccines against meningitis, whooping cough and other infections. Diseases that have been practically eradicated in the developed world, thanks to Rappuoli. Over the course of a research career spanning more than four decades, the Italian microbiologist has pioneered "conjugate vaccines" that have launched a new generation of immunisations, now administered to millions of people worldwide.
The vaccines, developed during Rappuoli's tenure at the Sclavo Research Centre in Italy, do not just offer an unprecedented level of protection. They have also become standard immunisations against a large number of infections including meningitis, diphtheria, whooping cough, haemophilus influenza and helicobacter, and are now administered to millions of people every year.
Rappuoli is credited with being one of the founders of cellular microbiology, where cell biology and microbiology meet. His techniques, including a process known as "reverse vaccinology" used to create the world's first genome-derived vaccines in 1999, have revolutionised vaccine design.
Societal and economic benefit
The impact of Rappuoli's invention can hardly be overstated: his vaccinations have been given to millions as part of routine programmes. First released in 1993 by California-based biotechnology company Chiron, his vaccine against pertussis (whooping cough) eradicated the disease in Italy within 24 months.
Rappuoli also made history in the late 1990s by developing and patenting the first-ever vaccines for each strand of meningococcal meningitis (A, B, C, Y and W-135). In the late 1990s, meningitis C was incorporated into the UK's national immunisation programme, virtually eradicating the disease within two years. In 2015, the meningitis B vaccine was also incorporated, with public health experts recently estimating that the vaccine is 95% effective. Meanwhile, meningitis is still rampant in resource-poor regions, where invasive meningococcal diseases (IMDs) still affect an estimated 1.2 million people every year.
Rappuoli's anti-meningitis vaccine, Bexsero, proved a blockbuster drug for licence owners GlaxoSmithKline. In 2016, sales of Bexsero reached EUR 465 million, nearly three-and-a-half times more than in 2015 (EUR 136 million). In the UK and other European countries, pneumococcal conjugate vaccine (PVC) is routinely administered to infants, while 82.9% of American children aged 19 to 35 months received the vaccine in 2014. Analysts at Transparency Market Research valued the global meningococcal vaccines market at EUR 1.36 billion in 2013, projected to grow to EUR 4 billion per year by 2022. Within that market, conjugate vaccines and vaccines developed by reverse vaccinology are dominant forces, expected to account for 71% of total revenue (EUR 2.8 billion) by 2022.