AstraZeneca's global biologics R&D arm MedImmune has acquired AlphaCorePharma.
The Michigan-based biotech company focuses on the development of ACP-501, a recombinant human lecithin-cholesterol acyltransferase (LCAT) enzyme. Cardiovascular and metabolic disease is a core therapy area for AstraZeneca's small and large molecule research.
"As the science in this area continues to evolve, we are committed to exploring unique pathways that could lead to new combination or standalone therapies for patients living with chronic and acute cardiovascular diseases," said Dr. Bahija Jallal, Executive Vice President, MedImmune. "Cardiovascular disease is projected to remain the single leading cause of death worldwide over the next decade and beyond. Through novel approaches like LCAT, we hope to shift the treatment paradigms in this area to help prevent and treat these conditions."
In 2012, results from a Phase I clinical trial of ACP-501 met the primary safety and tolerability endpoints. No serious adverse events were reported. ACP-501 also met the study's secondary endpoints by rapidly and substantially elevating HDL cholesterol. The data from this study support ongoing clinical development of ACP-501.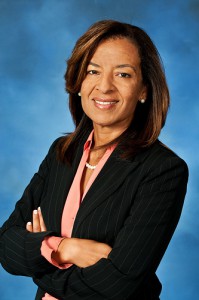 Dr. Bahija Jallal, Executive Vice President, MedImmune.