Turku combines a strong local R&D ecosystem with a large talent pool and national efforts for global breakthrough in life science.
Since the 1940s the city of Turku has had a strong drug development and diagnostics industry. Through academic research and companies with R&D expertise, Turku has gained a key position in the development of biotechnology and life science in Finland.
"Our universities and industry realized long ago that a tight collaboration with each other is not only a virtue but also necessary for the development of the local R&D ecosystem," says Tero Piispanen, Director Internationalization Services and BioTurku at Turku Science Park Ltd, which for 25 years has provided services covering the entire lifecycle of entrepreneurial activities.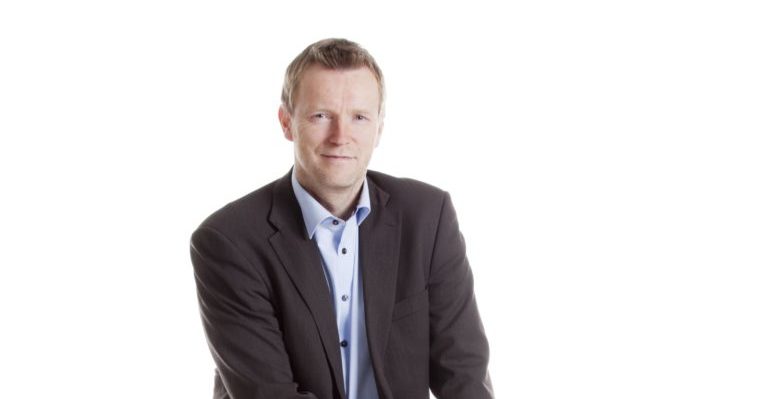 Tero Piispanen
"As the Turku region has traditionally also been the most important source of farming (agricultural crop) products, the Finnish food industry has strong roots here as well. In the mid-1990s the regional government and the city of Turku stated that life sciences would be one of the smart specialization areas of the Turku region," he says.
Top three in the whole of Europe
The strong focus on life sciences has enabled the formation of excellent research and development infrastructures and a large talent pool, which in turn have boosted spin-out activities, both from industry and academia.
"Nowadays, Turku University Central Hospital has also developed its own innovation and testing activities," says Piispanen.
There is a particularly strong focus on the areas of drug development and diagnostics. A number of internationally recognized products have been created in Turku and are being manufactured in the region. Out of the 21 drugs that have been brought to world markets from Finland, 20 have been developed by companies operating in Turku. For example, Bayer's intrauterine device Mirena® is the first Finnish blockbuster drug with sales of EUR 1 068 million in 2016. Other examples of products from Turku are Selincro, Osphena, GenomEra, BonAlive and MariPOC.
Today, about 20 percent of the industrial workplaces in the city of Turku are from pharma, drug development, diagnostics and the medtech industry, states Piispanen. It is a much bigger figure than any other city in Finland, and probably fits in the top three in the whole of Europe, he says. "Additionally our functional food industry is an important employer, with globally known brands such as Xylitol and Benecol."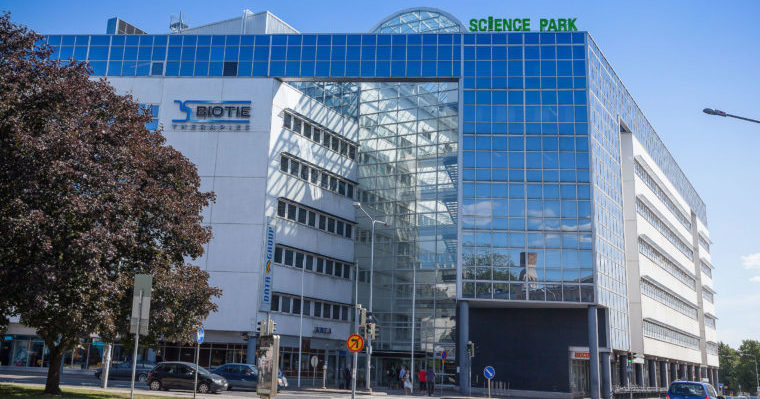 Biocity, Turku
The research and education infrastructure in Turku is well developed and there are about 47 000 university students, which allows companies access to a unique and ample talent pool, continues Piispanen. "We have university specializations, such as the Turku Center for Disease modeling, Turku PET Centre and BioCity, and private service units available to cover all R&D needs, from discovery to clinical phases."
Co-ordination of the education and research activities is handled by Health Campus Turku, a strategic collaboration of local universities, university hospitals and Turku Science Park Ltd.
The key focus areas of life science research are cancer and hormonal diseases, CNS, inflammatory and infectious diseases, and probiotics.
Successful scientists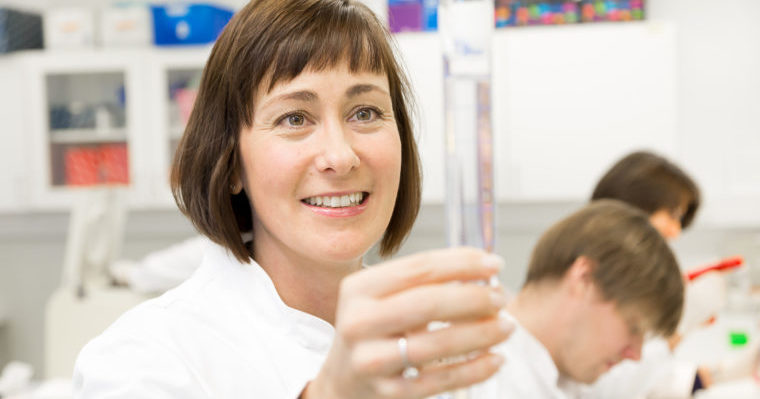 Johanna Ivaska. Photo: Hanna Oksanen
Several successful scientists in Finland are also located in Turku. Earlier this year, the internationally distinguished researcher Johanna Ivaska received a research grant of EUR 0.5 million from the Orion Research Foundation. She specializes in the role of intracellular changes in metastatic development in cancer. Her innovative approach will provide significant new data on the migration and traffic of cancer cells in tissue, stated the grant giver. Twice during her career she has also received research funding awarded by the European Research Council (ERC).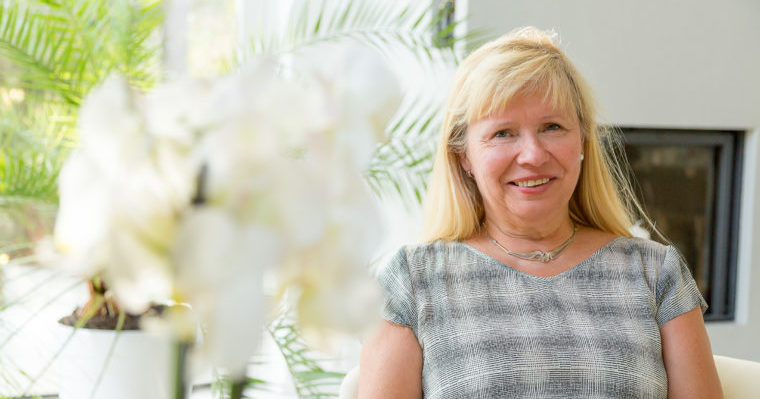 Sirpa Jalkanen. Photo: Hanna Oksanen
Another successful scientist from Turku is Sirpa Jalkanen, who won second place in the Women Innovators Contest last year. The prize is awarded to European women who have brought their scientific expertise to the market and founded an innovative company in which they have benefited from EU research and innovation funding. Jalkanen is an Academician of Science and Professor of Immunology at the University of Turku. In her research, she has discovered unique molecular mechanisms regulating harmful cell trafficking. She has also demonstrated the value of these molecules as drug targets to prevent harmful inflammations and the spread of cancer. Jalkanen has been a partner in founding two biotech companies, BioTie Therapies and Faron Pharmaceuticals, both of which are now listed on the New York and London stock exchanges.
Professor of Medical Cell Biology Pirkko Härkönen from the University of Turku was also a contestant in the EU Prize for Women Innovators and her research in hormonal cancer has contributed to the discovery of ospemifene, a clinically used hormonal drug produced by Hormos Medical. Her research has also enabled the development of preclinical models offered by Pharmatest for testing novel drug compounds for breast and prostate cancer treatment.
Going global
Last year the first Finnish accelerator with a life science focus was established in Turku. The Turku Life Science Accelerator serves primarily innovations within drug development, diagnostics and related technology and business areas, including e.g. smart health data and service concepts within professional health.
"It has enabled both startup companies and university projects to develop their business plans, get important end-user, business and funding contacts and thus prepare them for a global breakthrough," says Piispanen.
It initially starts as an ERDF-funded pilot project, running until the end of 2018. The project is coordinated by Turku Science Park Ltd in cooperation with Turku University of Applied Sciences, University of Turku, Southwest Finland Hospital District and Åbo Akademi University. The activities of the Accelerator cover all of Finland through national cooperation.
"The Life Science Accelerator has also entered into a strategic collaboration with the Nordic Mentor Network for Entrepreneurship (NOME), which enables our companies to contact a wider pool of internationally experienced professionals. This is in turn expected to help our companies grow faster in the future," explains Piispanen.
---
6 X life science companies in Turku:
Biovian
Founded in 2003, the company offers services within CMO for cGMP manufacture and development of biopharmaceuticals. Their services cover cell line development, mammalian cultivation, microbial fermentation, protein purification, viral vector production, formulation, aseptic filling, labeling and QP release. Biovian's 2700 m2 facilities are EMA certified and FDA inspected for cGMP production of investigational and commercial products.
CRST
Clinical Research Services Turku (CRST) was founded in 1995 as a spin-off from the University of Turku. It is a contract research organization that conducts clinical studies for the pharmaceutical industry and for other customers. Specialists from different fields participate in CRST's operations as principal investigators and scientific consultants. Thanks to its close cooperation with Turku PET Centre, CRST is equipped to perform clinical proof-of-concept studies involving PET imaging.
Faron Pharmaceuticals
The company was founded in 2007 based on academic research conducted by professors Sirpa Jalkanen and Marko Salmi. It is a clinical stage biopharmaceutical company developing novel treatments for medical conditions with significant unmet needs. The company currently has a pipeline focusing on acute organ traumas, vascular damage and cancer immunotherapy. The lead candidate, Traumakine to prevent vascular leakage and organ failures, is currently the only treatment for Acute Respiratory Distress Syndrome (ARDS) undergoing Phase III clinical trials.
DelSiTech
Founded in 2001, this drug delivery technology company helps its customers to turn their active agents into novel and useful therapeutic drug products. DelSiTech also develops its own supergeneric drug products to address significant unmet medical and commercial needs. The company's technology is based on amorphous silica (SiO2) matrix and sol-gel encapsulation techniques, which have significant competitive advantages over other technologies.
Orion Pharmaceutical Manufacturing
A pharmaceutical and diagnostics company that discovers and develops medicinal treatments and diagnostic products. It provides contract manufacturing services to other companies and develops diagnostic tests, active pharmaceutical ingredients, human and veterinary drugs. It develops drugs for central nervous system disorders, oncology, Parkinson's disease and respiratory diseases. The Turku site is the pharmaceutical manufacturing site of Orion group.
Biotie Therapies
Founded in 1998, the specialized drug development company is focused on the development of drugs for neurodegenerative and psychiatric disorders, (e.g. Parkinson's disease, Alzheimer's disease and other cognitive disorders, alcohol and drug dependence (addiction) and post-traumatic stress disorder), and inflammatory and fibrotic liver disease. The company was acquired by Acorda Therapeutics for $363 million last year.