Professor Hans Hertz has been elected as chairman of the board at MAX IV, succeeding Lars Börjesson.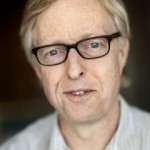 Hans Hertz is a professor of biomedical physics at the Royal Institute of Technology (KTH) and is also a member of the Royal Swedish Academy of Sciences and the Royal Swedish Academy of Engineering Sciences, IVA. According to a press release from Lund University Hertz has a broad experience within applied physics and his research ranges from x-ray physics to biological applications. He has a Master of Science in Mechanical Engineering from LTH and has also directed his own research group at Lund University.
"Hans Hertz will be an excellent chairman. His experience and comptence will be useful and it is also a bonus that he has his roots here in Lund," said Per Eriksson, principal at Lund University.