When thinking about the future of life science research, think Helsinki, Finland.
Not only is Finland's capital home to a top-ranked university and hospital, more than 300 life science companies with revenues exceeding $1.5 billion USD and about 5 000 employees and a highly-educated population, but also organizations that bring together the best Helsinki has to offer.
"Helsinki has been recognized as a leader in areas including human genetics and digital health, precision cancer medicine, developmental biology, ecology and evolutionary biology," according to Professor Tomi P. Mäkelä, director of the Helsinki Institute of Life Science (HiLIFE) at the University of Helsinki. Up-and-coming areas of expertise include stem cell metabolism, regenerative biology, neuroscience and computational biology, he added.
Discoveries are made in the interface of disciplines
Research at HiLIFE includes topics in health, food and the environment and the institute also strives to provide an environment attractive to innovative, accomplished scientists. "We have a very strong program in foods; we have a big interest in developing foods in the vegetarian area," Mäkelä explained. "We [also] have a belief that the best scientific discoveries are made in the interface of disciplines. We are trying to put together people from different disciplines."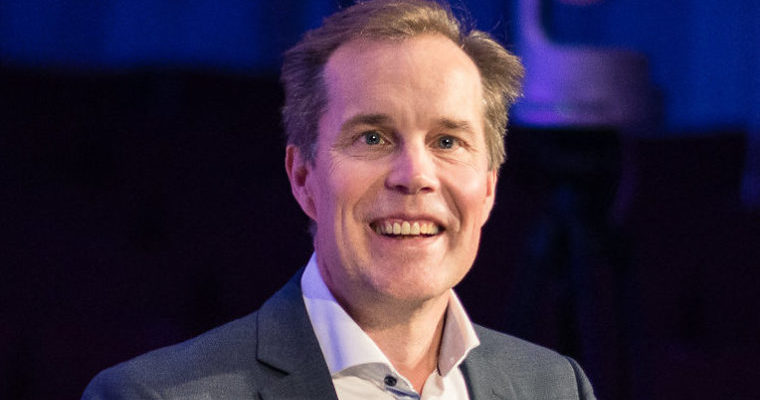 Tomi Mäkelä
HiLIFE has more than 100 principle investigators and a budget exceeding 50 M€ and also houses the Institute for Molecular Medicine Finland (FIMM), the Institute of Biotechnology and the Neuroscience Center.
A pre-eminent human genetics institution
FIMM is involved with cutting-edge research as well, currently focusing on three areas with the goal of becoming Europe's pre-eminent human genetics institution: the human genomics designed to personalize health care and anticipate health issues, digital molecular medicine and ways to individualize cancer treatments, noted Mäkelä.
In human genomics, a new project called FinnGen is one of the biggest health science research efforts underway in Finland. It connects registries with genetic data from the population and utilizes samples from nine biobanks. The data will be analyzed and used to help guide health care, target treatments and develop new drugs.
Seven big pharmaceutical companies are collaborating on FinnGen, according to Carmela Kantor-Aaltonen, director of Finnish Bioindustries (FIB), Finland's biotechnology industry association. About 500 000 samples, representing 10 percent of Finland's population are scheduled to be collected by the end of 2023. The genome data produced during the project will be owned by the Finnish biobanks, and remain available for research purposes. Any medical breakthroughs that arise from the project could benefit health care systems and patients globally.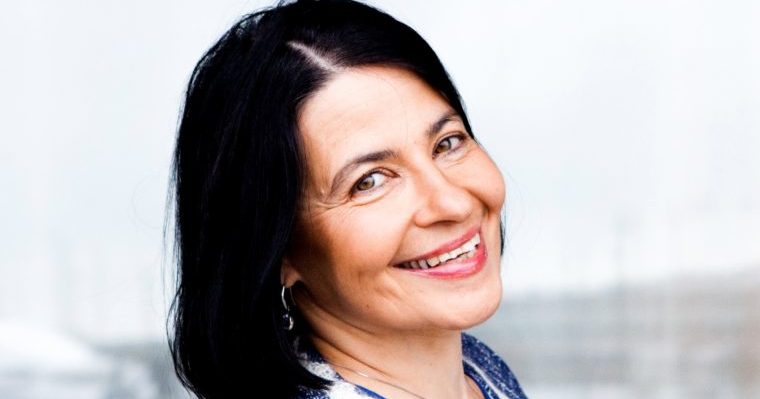 Carmela Kantor-Aaltonen
"The study will deepen the understanding the origins of big diseases and their treatment," noted Kantor-Aaltonen. "There also will be a large collaboration with Finnish pharmaceutical companies. The companies can use the data for drug discoveries."
The project is part of a national health strategy that includes a national cancer center scheduled to be built in Helsinki in the near future, Kantor-Aaltonen said. "It will be one place where researchers can collect all the data, so cancer treatments can be more equalized and knowledge and treatments can be available all over."
Public and private collaboration
Among other goals of HiLIFE and FIB have been to attract more private funding for life science work, especially from overseas. "Research has been mostly dependent on public funding, but recent efforts have led to increasing collaboration between public and private sectors," Mäkelä said. "Within HiLIFE and especially FIMM there has been a rapid growth in business collaborations, especially in the areas of individualized systems medicine in cancer and Finnish Genomes." Investors have been drawn to the individualized systems' medicine by new approaches to screen drug sensitivities from hematological malignancies, he added. Those approaches are now expanding to solid tumors, thanks to help from the growing biobanks, and new national funding instruments such as the flagships continued Mäkelä.
Positive towards research
Having a well-educated, technology-savvy and engaged population in Helsinki and throughout Finland facilitates this type of research, she noted. "The typical attitude of the Finnish people is that they are very positive toward research, such as the data collected and owned by the Finnish biobank," according to Kantor-Aaltonen. "In the end, it will benefit the health care system and patients."
Helsinki also is the country's hub for digital health data analysis and boasts outstanding hospitals. "The digital health records and big data are being developed as a 'datalake' at the Helsinki University Hospital, which ranks in the top five hospitals in Europe," Mäkelä noted.
Start image: Genotyping chip. Photo: FIMM
---
5 X Life Science companies in Helsinki
Blueprint Genetics: The company offers advanced genetic testing for patients and families with rare inherited diseases and prepares reports that include potential treatments while pointing out any risks the disease might present to the patient.
BC Platforms: The company, founded in 1997, offers a "genomic data management platform that enables flexible data integration, secure analysis and interpretation of molecular and clinical information," according to the company.
Nightingale Health: The company offers a proprietary blood analysis platform designed to improve risk prediction and prevention of chronic diseases, such as diabetes and heart disease. Its metabolic profiling technology measures more than 220 blood biomarkers.
FIMMIC: The company offers deep learning AI image analysis solutions for digital pathology and medical research projects of all sizes. Aiforia's deep learning AI enables complex image analysis without machine vision expertise or coding.
VALO Therapeutics: VALO TX is a developer of a novel cancer immunotherapy that potentially could transform the lives of millions of cancer patients. Its unique approach to immunotherapy, based on an oncolytic virus non-covalently combined with tumor-specific peptides, delivers a highly immunogenic and rapidly adaptable tumor vaccination platform.