Karin Hehenberger's diabetes has inspired her to find a way to lift the daily burdens of chronic illness, not just from herself, but from others.
After 28 years, Dr. Karin Hehenberger, MD, PhD, still calls the day she was diagnosed with type 1 diabetes at age of 16 the worst day of her life.
"It was, and still is the worst day of my life. I knew I had a chronic disease. It impacted me in many ways, I felt vulnerable, and alone. I knew I wouldn't survive if I didn't take insulin. I thought much about the risk of complications, such as kidney disease, heart, disease, blindness, organ failure, and I felt it was unfair and I felt scared. A lot of emotions went on; it made me feel weaker and introspective. [At the same time] No one really knew I had it; I didn't tell anyone outside my immediate family that I had diabetes until 2007. I could control it without showing anyone I did so," she said.
Advertisement
A nationally-ranked tennis player in Sweden at the time, she soon found training and practice schedules eclipsed by the daily demands of diabetes, forcing her to constantly monitor her diet, exercise, blood sugar levels and overall health. But the illness also inspired her to refocus her energy away from athletics to medicine, to find a way to lift the daily burdens of the chronic illness, not just from herself, but from others.
"I was at the point in my life when I had to decide if I was going to play tennis professionally, but the diagnosis made it clear that I was going to focus on a career. So instead of playing tennis every day for several hours, I began planning to go to medical school," she said.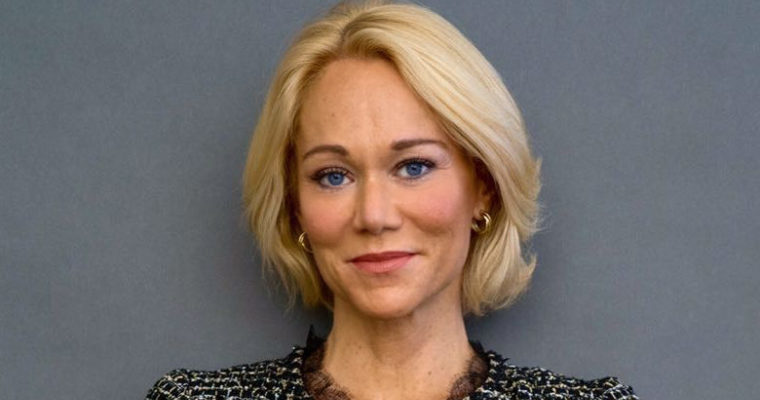 A new focus
After earning medical and doctoral degrees from the Karolinska Institute in Stockholm, she conducted her post-doctoral work as a JDRF fellow at the Joslin Diabetes Center at Harvard Medical School in the U.S. Considered an expert in autoimmune diseases, her work has focused on diabetes and its complications, and improving the lives of those with diabetes, through innovation and new business models. She spent close to 20 years in the life sciences industry, ranging from executive positions at biotechnology companies, to being a partner in a Venture Capital Firm. Hehenberger also is the author of two books, one that lists the 10 things you need to know about living with diabetes and a more recent volume that is half cookbook with full nutritional analysis of recipes and half advice on how to live with diabetes, it is called "The everything you need to know about diabetes cookbook".
She has done this while struggling with her own health issues; by 2009, the complications from her diabetes were so severe that she needed a kidney transplant, which came from her father, and the following year she had a pancreas transplant. As a result of the pancreas transplant, Hehenberger has not needed insulin since 2010, but, must rely on immunosuppressant drugs for the rest of her life. "The pancreas transplant rendered me insulin independent, and gave me even more motivation to remove the burden of disease in other's lives," she said.
Hehenberger now lives in New York City with her husband and dog and spends much of her time networking, spreading the word about patient entrepreneurship and developing partnerships and generating funding for her most recent venture, Lyfebulb.
"Today, I have a great work life balance; I work a lot, but it is not just work, it is my passion. I got married in June and my husband and I are enjoying spending time together, and my parents and sisters and I are incredibly close. One good thing about my illness is it brought us closer together.  My business partner, and sister, Anna and I very close professionally and personally, she came with me for the pancreas transplant and is now critical to helping me build Lyfebulb. I try to enjoy the moment, to enjoy every day, because things can go wrong very quickly.  I focus on what I can do for others, by using my capabilities, network and experiences. It helps me stay away from thinking too much about my own potential problems!"
Patient entrepreneurs
Lyfebulb brings together her experiences as a medical scientist, investor, patient and businesswoman. The company helps people with chronic illnesses or those close to people with chronic illnesses – primarily diabetes – take charge of their lives and improve their futures. The core concept is showcased through patient ambassadors who work to raise awareness, and patient entrepreneurs, who develop new technologies and solutions to manage disease and improve quality of life.
"Lyfebulb is about taking charge of and improving your own life as a person living with a chronic disease. We empower people through people; patient entrepreneurs are innovators who come up with solutions to a problem through their own lived experience. For diabetes, we are working with Novo Nordisk and in October announced the finalists for the Patient Entrepreneur Challenge. This year we had almost 100 applicants. This is the second year and we added monetary awards for the top three finalists, as well as giving them exposure and networking opportunities," said Hehenberger. "We plan to be doing something similar with cancer, kidney disease, Crohn's and colitis, multiple sclerosis and other autoimmune diseases. We are empowering people to create solutions for themselves and others."
The roles as a patient and entrepreneur goes together, said Hehenberger, and that is the concept that she and her colleagues are trying to build.
"Since I have experience as an individual with a chronic illness and I have medical training, I try to leverage that. However, when I go to the hospital, I try to be a good patient and listen to the doctor, but that is hard because I know a lot. I don't follow orders the way someone else might, I know my body very well, so I don't take orders without questioning. "
What frustrates you about the public's perception of diabetes and the pace of research towards a cure? 
"I think diabetes is very underestimated in its severity as a disease by the general public. With type 1, people think that insulin is it – it fixes the problem.  Type 2 diabetes is often perceived as "just" a lifestyle disease, something you brought on yourself. The reality is that insulin does not cure the disease, it just keeps you alive. Using insulin is a full-time job to get it right! The consequences of not being in control are catastrophic. And type 2 is highly genetic, and there are many other factors involved than just eating wrongly, or being overweight. Diabetes is tough, it kills and cripples, it affects your entire body. With other diseases, once you cure them they are gone. Diabetes never goes away," Hehenberger explains.
She says that the current status of treatments is a problem. There has only been one drug for type 1 diabetes since 1921, insulin, and that saves lives, but does not cure the disease.
"There is a huge opportunity for young scientists to look at the immunology side in terms of prevention and therapeutic vaccines as well as regenerative medicine. For type 2, behavioral change is critical as well, and we have seen a lot of companies working in the space of healthcare IT, to improve adherence to healthy behavior. However, if you are not likely to adhere to taking your medication, then you are not likely to adhere to a mobile app, so we need to think even further to engage people. Our focus on innovation and engaging people though our programs address both aspects, but we need to increase funding to the space. We are lagging behind areas such as cancer."
A changing market
The global life science market is changing, with pricing issues, regulatory pathways getting more complicated and funding reserved for areas such as cancer and orphan diseases. In the future we will see a different distribution of drugs, leveraging the internet and companies such as Amazon may by-pass pharmacies and benefit managers, believes Hehenberger.
"Sales forces become less relevant and advertising is changing from DTC to more patient-driven approaches. We need more focus on autoimmune diseases, the costs and unmet medical needs are so high and the science has reached levels where I believe it is time to invest in new drugs."
Swedish vs U.S. business climate
Having experience from both the Swedish and the U.S. life science business climates Hehenberger  points out a few differences. For example, there is much more willingness to take risk in the U.S., and more opportunities to raise more money.
"In Sweden, companies are often spoon-fed, and it is more difficult to raise money. There is less money divided among fewer people. In the U.S. the general atmosphere is more entrepreneurial and there is no shame in failure; you are allowed second chances. If you fail you can be ostracized in Sweden and in Europe," she said. "Also, the environment in the U.S. is more open to people who do not come from traditional places. There are more opportunities for woman and minorities. In Sweden, there are more cliques with white males at the higher levels of business, and it is more difficult to penetrate the inner circles, unless you are very innovative."
For someone aiming to start a life science company in Sweden she emphasizes that it is important to build a network of high-wealth individuals with contacts all over the world.
"There is plenty of good science in Sweden, but the number of investors is small. Developing a strong business plan and finding a good partner is key as well. An idea is good, but execution is critical!"
Karin's inspirations:
Kerstin Brismar. "Professor at Karolinska Institute, MD, PhD, and my PhD advisor as well as a great friend. She is a leader in clinical care and the science of diabetes as well as being the mother of four daughters. She showed me that one can combine emotional intelligence with intellect and to lead with your heart as well as your mind."
Kiran Mazumdar. "CEO and founder Biocon, She built the leading biotech company in India from scratch after training to be a brew master and not being offered any positions due to the fact that she is a woman. Instead she founded and built Biocon, now providing life-saving drugs to people world-wide. She shows me that women can build businesses and be very successful while still thinking about how to provide healthcare to everyone."
David Sutherland. "Professor, MD, PhD, University of Minnesota, leading transplant surgeon, scientist in the area of immunology. He has performed more than 1 000 pancreas transplants, saving lives of so many. He did my pancreas transplant and gave me a new opportunity on life. He shows me how science and practical skills in surgery can save lives, if one commits 100% to a specific goal. His dedication to his family is also shown by the fact that he gave one of his kidneys to his wife, who is a type 1 diabetic. I love how he faces adversity with a competitive spirit and a crooked smile."
Advertisement