The Chinese market is without doubt one that is highly sought-after by many companies seeking to expand their business. Before you enter this land of opportunities, here are some dos and don'ts to ponder.
Since initiating market reforms in 1978, China has shifted from a centrally planned to a market based economy and has experienced rapid economic and social development. With a population of 1.3 billion, China recently became the second largest economy and is increasingly playing an important and influential role in the global economy. By 2025, it is expected to become the largest economy in the world. The country's life science industry is pulsing with multiple clusters. Add to that a remarkable 500 universities and institutes that graduate 150,000 students in the life sciences every year, in addition to 250,000 people working in the industry.
Be well-prepared
Doing business in China is a potentially lucrative affair, but there are many aspects to take into consideration when entering the Chinese market. To begin with, it is vital that you thoroughly investigate market conditions and have a clear and distinct strategy for your business. Furthermore, some important aspects to analyze are the intellectual property protection for your product, the form of establishment on the market (which will affect many other aspects), and the distribution and sales model. Don't forget the registration process for the product as well as the reimbursement/subsidy structure, which can influence whether or not your product is a hit or a miss. Considering the question of human resources is also an important issue that can be a challenge for many Swedish companies. In addition, be prepared to potentially experience some 'dirty business'.
"There is corruption in China – both on a general level and specifically within the life science sector it is something you need take into consideration and set up plans for how to handle," says Anders Hallersjö, Vice President, Head of Trade Business Unit Health Care & Life Science at Business Sweden.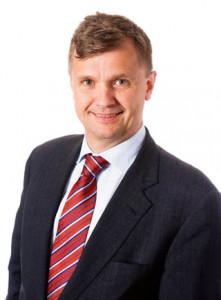 Anders Hallersjö. Photo Håkan Flank
Get to know the culture
The success of your business efforts in China may very well depend on how you understand and get along with your Chinese counterparts. Insight into Chinese traditions and habits, as well as careful preparation prior to any important meetings are thus essential, even for the experienced businessman.
"Do not underestimate cultural differences. You will face a lot of challenges if you are not equipped with a great deal of patience and a lot of understanding for those working directly with the market and other parts of the organization. In fact, you will never be able to change your Chinese partners – it is up to you to adapt," says Anders Hallersjö.

"Don't count on going to China and being successful right away. It takes a lot of hard work and probably several journeys. How easy the task is depends partly on your product. If there is a strong demand and if you have a unique comparative advantage, it is probably easier than if you're getting established in a segment where there is already great competition."
The Chinese market is huge, but at the same time all global players are present, as well as many local companies that have never been known in Europe. The market is regulated by legal frameworks and policies that are partly to protect the local firms. Therefore, a good deal of administration should be reckoned with. The process of approval is comparatively on the same level as in the United States. You would need a lot of basic data, and in many cases it is necessary to redo the clinical studies in China, since trials within the European Union are not approved. The time frame, depending on the classification, could stretch from six months to two years, and sometimes even longer than that.
Land of innovations
Innovation has become the core of China's new development strategy; the next phase of its program of economic reforms. The country now boasts 10 percent of the world's top scientific output. It has seen a 30-fold increase in invention patenting in a decade. The China that is now emerging brings a whole new set of threats and opportunities. Based on Kairos Future's investigations of the Chinese research and development sector of Chinese invention patents (with the highest demand of innovation level), there has been an increase of 320 percent in granted invention patents during the last five years (from 68,000 in 2007 to 217,000 in 2012).
The development includes several trends. For one, R&D is being conducted in more and more places throughout China. Ten years ago, 40 percent of patents were applied for in Beijing, Shanghai and Shenzhen. Today that figure is down to 20 percent. Cities such as Foshan, Dongguan and Ningbo, which were previously more known for their manufacturing industries, have climbed the value chain and are applying for more patents.
"Also, a greater part of the R&D is being performed by smaller companies. 40,000 companies are applying for patents each year in China and the numbers are continuing to go up. European companies are getting more competitors to keep track of," explains Tomas Larsson, Director of ChinaLab at Kairos Future.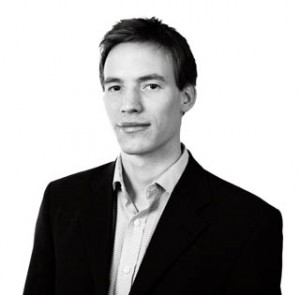 Tomas Larsson.
So what possibilities are there for Nordic companies hoping to enter the Chinese market?
"The development in China implies both possibilities and challenges. Besides the market, Nordic companies have the possibility of picking up new ideas, products, processes and business models that are currently being developed in China. They have the opportunity of becoming a part of the ecosystem for R&D that is growing in the country, and benefiting from a more educated and creative Chinese work force," says Tomas Larsson.
Companies that choose to place their R&D activities in China also have to consider the risk of intellectual property theft, even if systems are becoming more regulated. On the other hand, the risk of not entering the Chinese market is missing out on ideas in one of the world's most dynamic regions.