Are you looking for the perfect job? Are you looking for the perfect employee? We take a look at what's going on in staffing and recruitment within the Nordic life science industry.
In step with the recovering economies, after some tough years in many countries, the number of available jobs within life science is increasing in several areas. The Nordic life science companies are all very much seeking to find employees who are a match for the skills and training they require today.
"We see an incredible increase in demand within the life science area, especially analytical chemists. Many companies are in a phase of upward growth and at the same time there are a large number of retirements which means they need competence, both research-related and manufacturing-related competences are needed," says Ellinor Crafoord, Recruitment Adviser at Dfind Science & Engineering in Sweden. However, she adds that the situation could be very different in different geographical areas of Sweden.
Advertisement
Crafoord also points out that this trend puts strain on the employers, for example when it comes to salaries and working conditions, and also on their sustainability and CSR (corporate social responsibility) work. Their employer branding could be crucial in order to attract the right candidates.
Skill mismatch
Although the Nordic region has a lot of highly educated people in the field of life science, employers in a lot of cases have a hard time finding the right competence. The flexibility on the job market is too slow and the higher education programs are not adapted to what companies need. According to a report by recruitment firm Hays and Oxford Economics from last year, the disparity between what an organization is looking for and what the job-seeker can offer is increasing. In the science field many graduating students have a more research oriented specialization than a deepening towards what the industry needs right now, agrees Crafoord. And this mismatch in what's being offered and what is needed implies challenges.
"We need serious efforts from the universities so that the education programs available today better comply with the demand from the industry," she says. "Perhaps we could fill some of the gaps with labor migration, but in the long run we need, for example, a vocational education for analytical chemists or lab technicians," says Crafood. "We still need specialization and higher education of course, but having working experience or a private education through the industry is usually what lands them the job."
Work experience
For those just starting off their careers in the Nordic life science industry Crafoord's advice is to get as much work experience as possible.
"Find a summer job or an extra job, preferably at an accredited laboratory. It is very meritorious and you will have experience from quality control, meeting deadlines etc. This is invaluable experience that you will not attain only from your Master's Thesis project."
"Of course you should follow your heart and study something you have a passion for, but do not forget to look at the areas of application. Take into account how you would like to work and try to match it with your area of interest. Find out what companies in your line of interest work with and what competencies they are looking for."
The life science industry is also a very dynamic and rapidly changing industry, and keeping up with the changes is another challenge, both for employers and employees. One of these changes is digitalization. Laboratory work is being performed by robots, new and advanced software and IT solutions are developed all the time, and big data brings new challenges.
"You need to be willing to take on new technologies and be open to broaden your area of expertise along with the demands of the company's development and growth. And it is a great asset to have the ability to acquaint oneself with new fields and to have an openness and curiosity towards new mind-sets, cultures, attitudes etc. Flexibility is key," emphasizes Crafoord.
She has also noticed that specialists to a greater extent today are hired as consultants. "However, companies need their backbone and will lack something very important without their in-house specialists," Crafoord concludes.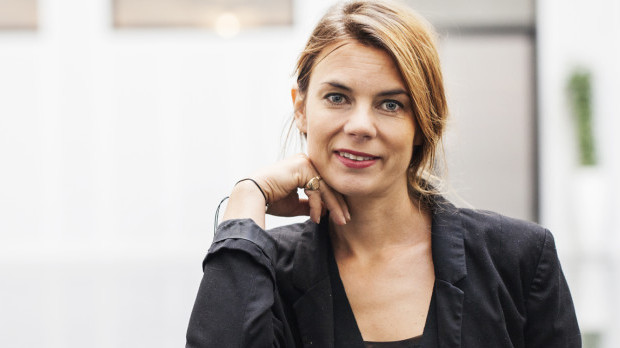 Ellinor Crafoord
Advertisement